Working as a Joomla Expert since 2005
What is Joomla?
It is the most advanced Content Management System available today.
Joomla! is an open source content management system platform for publishing content on the World Wide Web and intranets as well as a Model–view–controller (MVC) Web application framework.
What are some real world examples of what Joomla! can do?
Joomla! is used all over the world to empower Websites of all kinds and sizes. For example:
Corporate Web sites or portals
Corporate intranets and extranets
Online magazines, newspapers, and publications
E-commerce and online reservations
Government applications
Small business Web sites
Non-profit and organizational Web sites
Community-based portals
School and church Web sites
Personal or family homepages
My Joomla sites:

How can I be sure there will be Joomla! support in the future?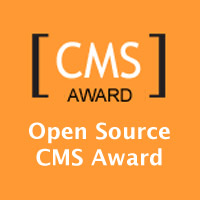 Joomla is the most popular open source CMS currently available as evidenced by a vibrant and growing community of friendly users and talented developers. Joomla's roots go back to 2000 and, with over 200,000 community users and contributors, the future looks bright for the award-winning Joomla Project.
From a  developer's point of view. There are many advanced ways to take full advantage using Joomla!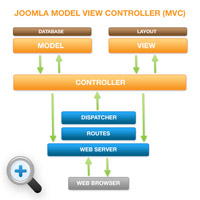 Many corporations and organizations have requirements that go beyond what is available in the basic Joomla package. In those cases, Joomla's powerful application framework makes it easy for developers to create sophisticated add-ons that extend the power of Joomla into virtually unlimited directions.
The core Joomla framework enables developers to quickly and easily build:
Inventory control systems
Data reporting tools
Application bridges
Custom product catalogs
Integrated e-commerce systems
Complex business directories
Reservation systems
Communication tools
Since Joomla is based on PHP and MySQL, websites can be built with powerful applications on an open platform.
Top 10 reasons for using Joomla!
FREE Open Source Core Code
A zero cost basis for amazing site code and functionality. It is open source, so it is open to modify and add features to the core code. It is developed by an excellent group of worldwide core programmers
Hundreds of Developers
Many times a month, we talk with potential clients who have websites that are built on a proprietory code base. If the original website developer goes out of business or has a strained relationship with the client, then getting changes/upgrades or anything done is nearly impossible. Joomla is free open source and there are hundreds of developers who can pick up a project and assist the client. Nothing proprietary.
Joomla.org
Joomla.org is the official website of the Joomla project. It is an amazing source of all archived versions of Joomla, a Joomla Community Portal, super active Forum with 1,791,346 posts and 405,294 topics (as of this post), Joomla Extension Directory with 3,500+ plugins and addons, Joomla Resource Directory of developers (met Joomla terms to be listed), Joomla documentation, a Joomla Swag Store.
Robust Core Functionality
Joomla has so much built in functionality in the core code, that many businesses only use a handful of addons and a template. The core has mutliple levels of user content access and control and a WYSIWYG editor for content creation and editing. This makes it easy for site owners to make changes on the website. It includes a great menuing system, interchangable templating system, polls, integrated search, link management, RSS syndication and newsfeed management, banner management, contact management, media management and integrated help.
Thousands of Plugins and Addons – Highly Extensible
There are 3,500+ plugins and addons in the Joomla Extension Directory and hundreds more from other developers websites. Great addons are available for blogging, social networking, ecommerce, portals and directories, video & photo management, news, real estate and so much more.
Search Engine Friendly
Like most CMS systems, Joomla natively writes dynamic URLs for content that are not search engine friendly or just a plain description of the content item or component. But Joomla has an configurable core (SEF) Search Engine Friendly function built into the core that converts these dynamic URLs to plain description URLs. This s-go.net website uses the core SEF functionality. There are also addons like sh404SEF that extend the SEF functionality and provides far more control over this capability.
Robust Templating – Thousands of Free and Commercial Joomla Templates
Getting professionally designed templates is easy. There are many template clubs that you can subscribe to and choose from dozens of beautiful designs to use as a baseline. Many of the templates have easy style configuration so you don't have to be a programmer or designer to make color, style, layout or graphic changes to the template. Just go to Google and search for Joomla templates. Plus, there are tools which allow you to design your own templates.
Excellent Corporate Websites PLUS Blogging Platform Integrated
Joomla is excellent for building business and corporate and intranet websites with high functionality. But if you need a corporate website and a blog integrated into the same website, Joomla is a perfect solution. It does both extremely well. This website, s-go.net is a great example of that. And if you are considering building a new business or corporate website, I hope you are adding a blog to that website for SEO and authority reasons.
Excellent Corporate Websites PLUS Ecommerce
Joomla also allows you build amazing e-commerce websites with shopping carts. You may have seen many dedicated ecommerce sites that all look the same. And they are not good at being a dynamic CMS for business websites. They are only good at shopping carts. For many of our clients, a small store embedded inside their Joomla business website offers a flexible and attractive solution.
Internationalism


Joomla

currently supports over 50 languages with translation teams. See this list. Also, there are plugins to allow Google translation tools to convert your website text to other languages for end users. The excellent Joom!Fish addon will also allow you present your website in multiple languages and localizations.
By Internet Marketer PeterJWebmaster.com